Outlaw Jim and The Whiskey Benders are a hard-hittin' Outlaw Country band with roots in the sounds of Waylon Jennings and Merle Haggard, as well as influences from New Orleans Funk and Southern Rock. They have traveled extensively in the Midwest and South, playin' festivals, concerts, private events, as well as the beloved honky-tonks along the way. They have played The Grand Ole' Opry Plaza Parties and famous venues on Lower Broadway in Nashville, numerous bars and festivals in New Orleans, and mountain towns in The Rocky Mountains.
In their hometown of Kansas City, Missouri, they have opened for David Allan Coe, Billy Joe Shaver, Sammy Kershaw, Aaron Tippin, John Michael Montgomery, Jason Boland and Stragglers, The Wilders, Rex Hobart & The Misery Boys, Blake Shelton, Josh Gracin, Carolina Rain, and also played Y'allapalooza.
Playin' a unique list of original songs and sing-along favorites, many are comparing Outlaw Jim and The Whiskey Benders to the original outlaws, but with a flare all their own.
---
"Outlaw" Jim Eaton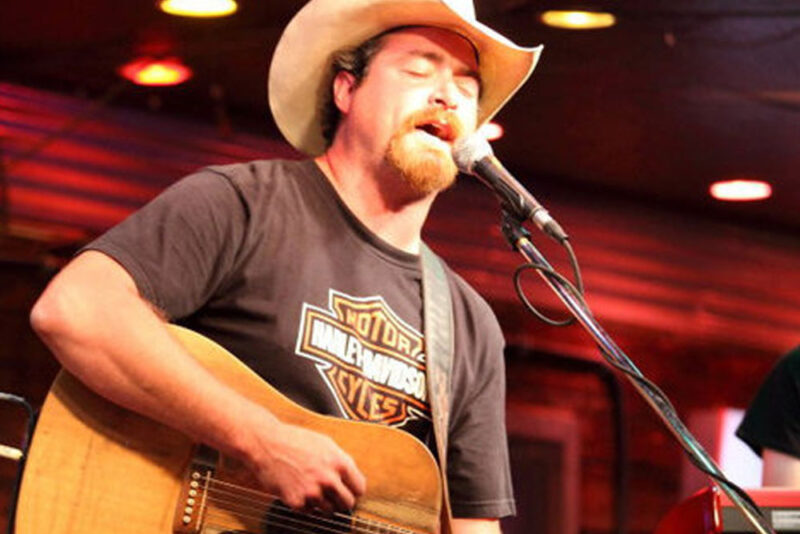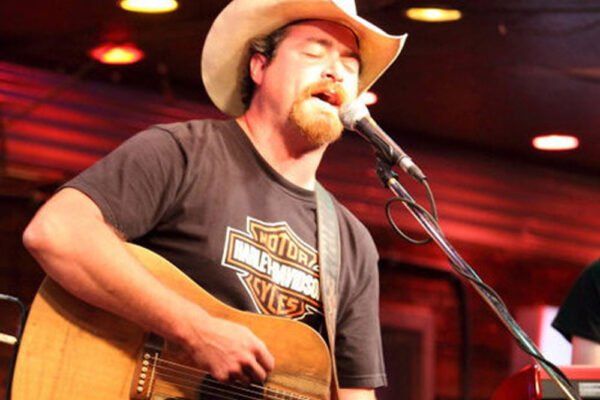 "Outlaw" Jim Eaton was born into the world on April 3rd, an infamous anniversary most would rather ignore. But Outlaw Jim embraces his birthday – the day notorious Missouri outlaw Jesse James was shot and killed in St. Joseph, Missouri (just a few miles from Jim's hometown of Parkville) – as more than just coincidence.
He knew music was his passion from the first time he picked up his father's old Harmony archtop guitar. The combination of cultures from livin' in Colorado, New Orleans, and Nashville created a "Screamin' Soulful Funky Outlaw Country" sound that make Outlaw Jim and The Whiskey Benders come alive by night, thriving on the energy of a rowdy crowd, and channelin' their connection with old outlaws and honky tonks in their songs, weaving sinister tales of loving and leaving and living wrecklessly.
Jim writes most of his band's songs with his childhood friend Nate Rule, finding inspiration in the least expected places, often in his sleep. Of course, many ideas come from his crazy on-stage experiences. As the leader of the band, Jim considers the guys part of the family. His little brother, Frank, creates a unique harmonic dynamic that only voices connected through genetics can produce.
"Cliff is a musical and sound genius," Jim says. "Brent is an ole road dog that has paved the road for us youngsters. Mark is hilarious and doesn't mean to be with a very kind soul. Frank keeps me in line and checks my spelling. I have great respect for all of them."
On Jim's personal playlist: The Allman Brothers
---
Frank Eaton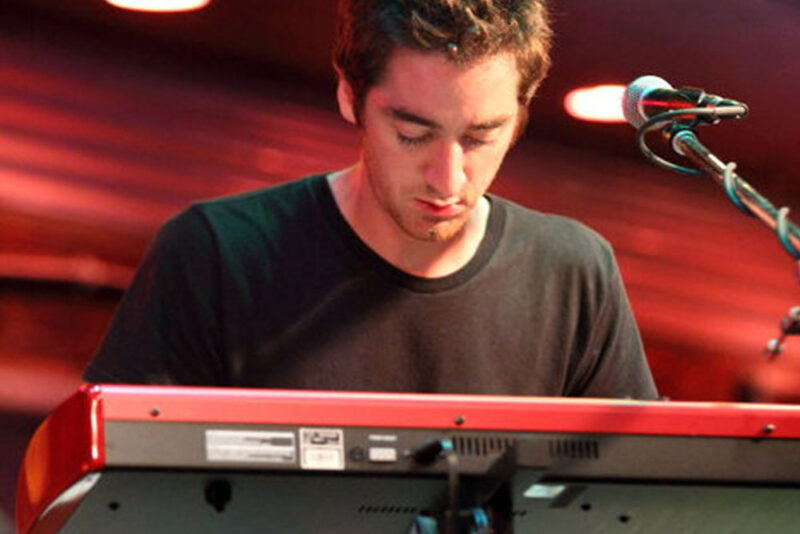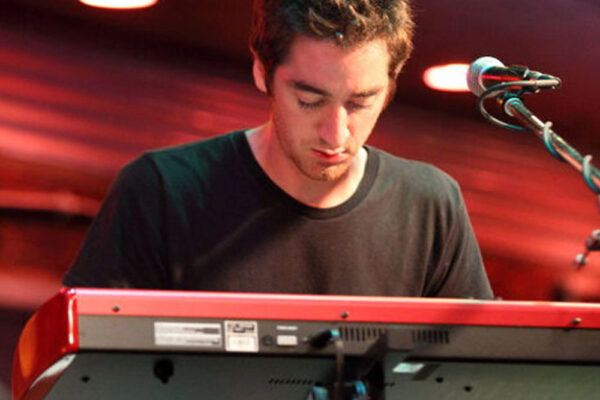 Frank Eaton is the Bo Jackson of the music world. His versatility and classical trainin' are a huge asset to the band. Frank's colorful palate of musical tastes ranges from Longhair Classical to Modern Jazz/Rock/Funk.
Frank first took to the keys in elementary school, startin' with classical music then movin' into jazz. He played tuba in high school and college and admits that his strong musical theory background helps in nearly every Whiskey Benders situation, especially learnin' and writin' new material.
Quiet by nature, Frank leaves his softspoken tendencies behind when he hits the stage with his keyboard, beltin' out pitch-perfect harmonies alongside his brother.
When time allows, he takes to the skies with his commercial pilot's license. He also enjoys the "rare occasion to actually see other bands play."
On Frank's personal playlist: Waylon Jennings, Merle Haggard, James Taylor, George Jones, Marty Robbins, Marshall Tucker Band, Allman Brothers, Norah Jones, Alison Krauss, Jaco Pastorius, Galactic, Toots and the Maytals, Bela Fleck, Tab Benoit and The Greyboy Allstars
---
Clifton Smith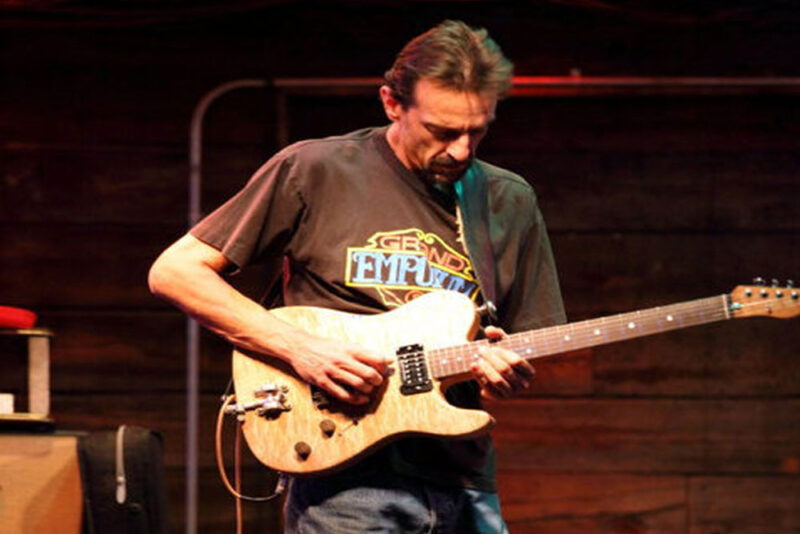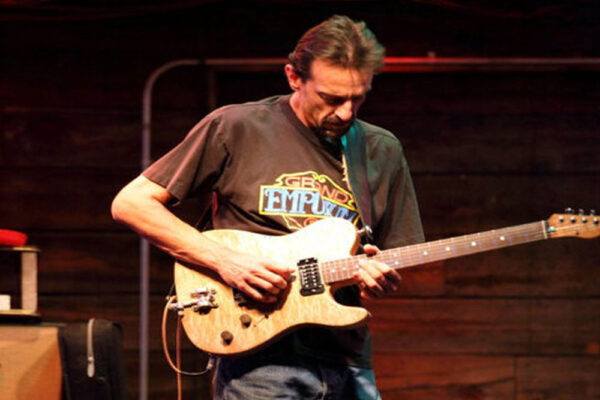 An original member of The Whiskey Benders, Clifton Smith is what some call an "extreme talent." The Whiskey Benders consider themselves lucky to have him.
"Whats not to like?" Clif says about being a Whiskey Bender. "Great fans, awesome players, gigs, gigs, gigs. How can you go wrong with Jim as your front man!
A well-rounded musician, Cliff first picked up piano at 7 years old, followed by the E flat alto saxophone, which he played in school band. The school environment taught him sight reading, musical dynamics and harmony.
Inspired by his older sister, Cliff was also enamored by the guitar. "My sister played finger-style guitar," Cliff says. "Time in a Bottle, Dust in the Wind, Jesse James, Stairway to Heaven, John Denver… She had a sweet Martin D-18 and could make it purr. I still remember the tone that guitar had."
Cliff taught himself to play guitar and has reached uncanny levels of string-bendin' greatness, captivating even the rowdiest of crowds with his textural, emotional sounds.
His goals include making real "country" music. "In my humble opinion, there are too many Les Pauls and Marshall amps in country music today," he confesses. "It's crossed the line into a rock thing, and I guess I'm kinda old school. Don't get me wrong – I like to rock. But there's a time and place for everything."
During spare time, Cliff enjoys buildin' tube guitar amplifiers and mod guitars.
On Cliff's personal playlist: everything electric guitar. "A good melody is always where it's at."
---
Mark Brown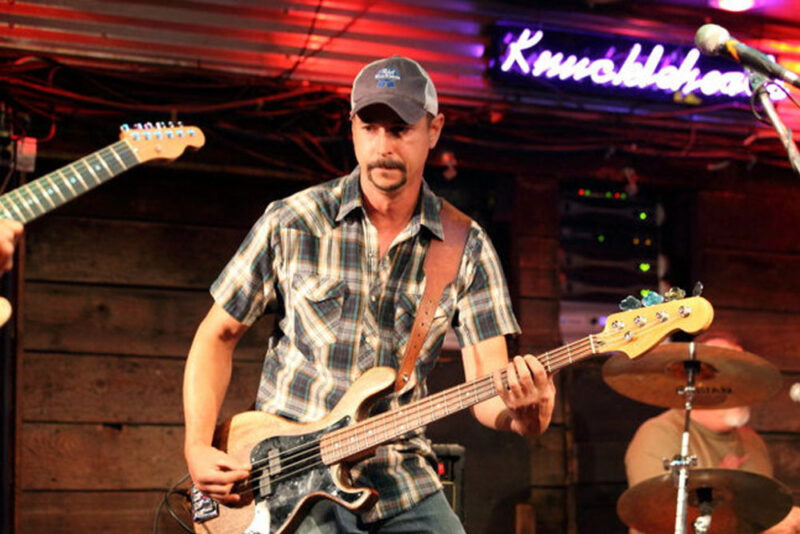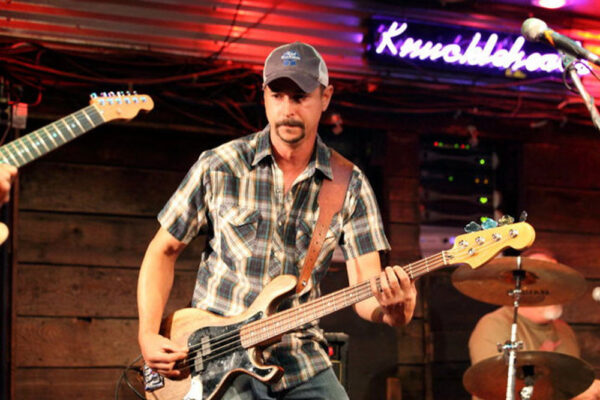 Almost entirely self taught beginnin' at age 12, Mark Brown sought out to emulate the best of the best."Phil Lesh is the reason I play bass guitar," Mark says. "I would most likely still be primarily playing lead guitar or maybe something else if it was not for his inspiration. I learned a lot from the Grateful Dead. I have too many favorite Dead songs to narrow it down to just one. They tapped into and mixed many traditional styles while creating their own in the process."
An original Whiskey Bender, Mark met Jim Eaton in the late 90′s while catching each others' band performances. In the early 2000′s, they finally got the chance to play together. Their first gigs were three-piece performances. Slowly but surely, thanks to some smart networking, Mark and Jim gathered local talent to create the original Outlaw Jim and The Whiskey Benders.
"Through the years, with the group's many ups and downs, I still feel as lucky as ever to share the stage with such talent," Mark says. "I have had some of my most memorable moments with these guys and I am proud to call each of them my dear friend.On the side, Mark runs a landscaping business of 15 years and works on old electric organs. He also fills in from time to time with other local bands.
On Mark's personal playlist: Rex Hobart and the Misery Boys, Allman Brothers, and Dale Watson.
---
Brent Wooden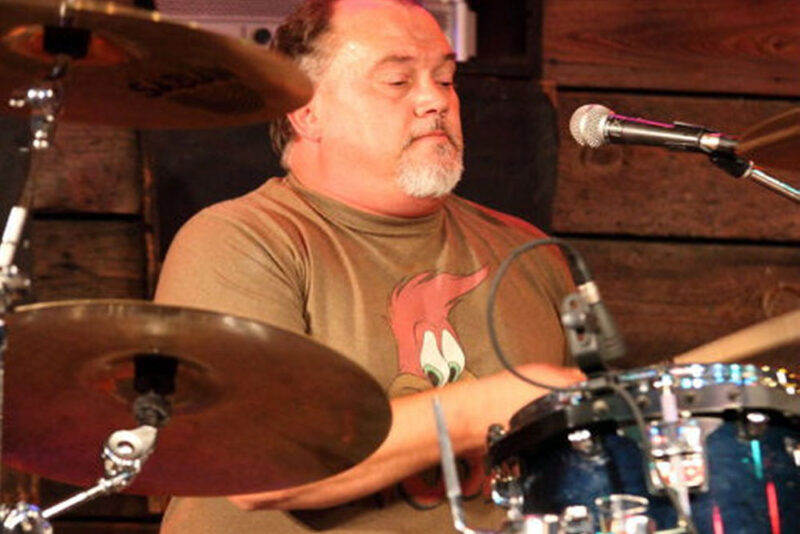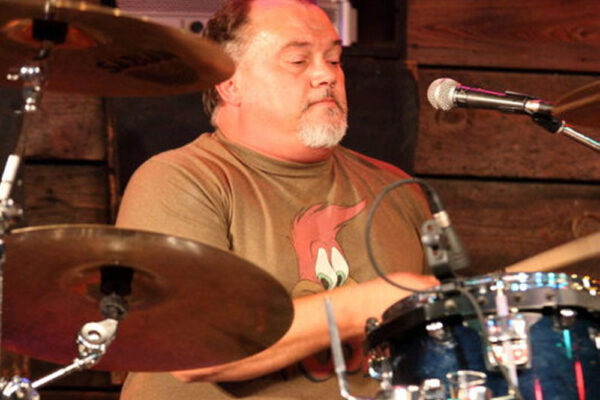 "OK….is everyone ready? Here we go…. 1…2…1-2-3-4…."
The backbone of the Whiskey Benders, Brent Wooden has been perfectin' his craft for years and has toured the country and beyond with many respectable bands.
He picked up a love of drums as a kid through a family friend. "My dad and I would go over to his buddy's house every week to watch a truck driving show called "Movin' On." The buddy had a son a little older than me, and he had a drum kit in his bedroom. To me, Rick Phillips was about the coolest guy around, and still is."
His freshman year, Brent took a job at the local skate rink, which featured live bands – sometimes rock and sometimes country – on the weekends. "It was there that I got to watch all the local bands and some regional guys play every weekend. I would get to watch the back door so no one under 21 could sneak in. The back door happened to be right behind the drummer of every band."
Brent continued to practice on his own, adhering to his parents' steadfast rule that he was not to join a band until he graduated from high school. Not surprisingly, just two weeks after graduation, he was giggin' in his first band. Thus began a long career of great bands and even better experiences.
Then he heard about the Whiskey Benders. "I knew I wanted to be the drummer of this band from the first night I heard them play," Brent says. "What started out as a fill-in situation has grown into something that I am truly proud to be a part of. I have been very fortunate to have shared the stage with extremely talented people over the years. One of the best things about the Whiskey Benders is how humble the guys are. Individually, they are each a monster player. All I do is count to four and try to keep up."
Growing up in the 70′s, Brent was inspired by the greats, especially singing drummers. "I listened to the popular stuff like Skynard, AC/DC, the Eagles and a whole lotta Zeppelin. I also remember my dad letting me stay up late when Buddy Rich or Gene Krupa was on the Johnny Carson Show. I love John Bonham, and the singing drummers of the day had a lot of influence on me, like Henley of the Eagles and Levon Helm of the Band and Rick Philips."
Brent and his wife of 20-some years, Cindy, have a daughter, Kelsey, and a son, Andrew, plus two dogs.
On Brent's personal playlist: Marty Stuart, Bryan Adams, Kevin Fowler and Montgomery Gentry.